Sponsored Events, 2006-2007

Chaplain James Yee
Captain, United States Army, Honorably Discharged

Saturday, October 21, 2006, 2:00-3:30
Promenade Hall, Overture Center
201 State Street
Wisconsin Book Festival
"A More Perfect Union" Discussion Series: "To Establish Justice"
Muslim U.S. Army chaplain James Yee was assigned to serve both prisoners and military personnel at Guantánamo Bay. While on leave, the military arrested Chaplain Yee and held him for 76 days in solitary confinement. No official charges were ever brought, but accusations of spying were leaked to the press. Yee reads from this discussion series selection, introduced by UW professor Dr. Charles Cohen, director of the Lubar Institute for the Study of the Abrahamic Religions.
James J. Yee is a third-generation Chinese American and West Point graduate who converted to Islam in 1991. He served in the aftermath of the first Gulf War as a Patriot Missile Fire Control Officer, spent four years in Damascus learning Arabic and the Islamic sciences, became a U.S. Army chaplain in 1991, and was stationed at Guantánamo Bay, Cuba, in 2003. He has received community service awards from CAIR and ISMA. After taking an honorable discharge in 2005, he earned an MA in international relations. He lectures about his experience, Guantánamo, Islam, Asian-American and issues pertaining to religious diversity and the protection of both national security and civil liberties. He is the author of For God and Country: Faith and Patriotism Under Fire (2006).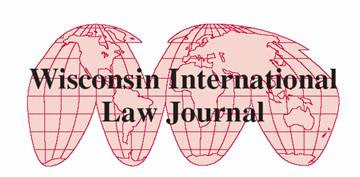 Islamic Law Symposium
Friday, March 2, 2007
9:00 am -5:00 pm
Godfrey and Kahn Hall (Room 2260)
University of Wisconsin Law School
Islamic law has become an intense area of interest and debate in recent years. Not only does Islamic law present questions of pluralism and governance in one's private life, but it also has profound implications for the ways in which both domestic and international business transactions are conducted. The goal of this symposium is to call attention to the role Islamic law, particularly Islamic finance law, has come to play in the United States. This event will focus both on Islamic law generally as well as on various details of Islamic finance law.

Participants:
Mahmoud El-Gamal
Professor of Economics and Statistics, and Chair of Islamic Economics, Finance and Management, Rice University; former Islamic Finance Scholar-in-Residence, United States Treasury
Hikmahanto Juwana
Dean, Faculty of Law, University of Indonesia
Michael McMillen
Partner, Dechert LLP, and Lecturer-in-Law, University of Pennsylvania Law School
Mohammed Fadel
Professor of Law, University of Toronto
Walid Shaker Hegazy
Foreign Legal Consultant, Fulbright & Jaworski, L.L.D., Houston, Texas
Scheherazade S. Rehman
Professor of International Business/Finance and International Affairs, The Elliott School of International Affairs, George Washington University
Kristen A. Stilt
Assistant Professor of Law, University of Washington
Asifa Quraishi
Assistant Professor of Law, University of Wisconsin-Madison, LISAR
Co-sponsored with the Global Legal Studies Center, the East Asian Legal Studies Center, the Middle East Studies Program, Global Studies, Center for World Affairs and the Global Economy (WAGE), Westlaw, the Middle Eastern Law Students Association, the Muslim Students Association, Associated Students of Madison (ASM), and the Institute for Legal Studies


Back to Archive