Videos and Audios




Videos

"Jews, Christians, Muslims: The Better Future"
Tuesday, October 18th, 2011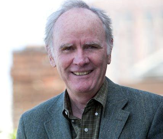 Author James Carroll, Fourth Annual Thering Fellow
Video


Toward a Jewish Theology of Religious Pluralism
October 12, 2010

Chancellor Arnold Eisen, Jewish Theological Seminary, Third Annual Rose Thering Fellow


An Evangelical Christian Looks at Jews and Muslims
October 21, 2009



Lecture by Jim Wallis, Rose Thering Fellow 2009
Video

Hear his interview with Jean Feraca on "Here on Earth," October 21, 2009, and view his appearance on her blog.
Read Phil Haslanger's interview in the Capital Times

Negotiating Religion Internationally
September 25, 2009



Symposium featuring former Norwegian Prime Minister Kjell Magne Bondevik, former U.S. Ambassador Thomas Loftus, and Professors David Morgan (UW-Madison) and Amaney Jamal (Princeton).
Video

Who Speaks For Islam?
April 14, 2009



Lecture by Dalia Mogahed, Senior Analyst and Executive Director of the Gallup Center for Muslim Studies, a nonpartisan research center


Video

Winning A Cosmic War: Can Common Ground Be Found
Within the Abrahamic Religions?
October 29, 2008

Lecture by Reza Aslan, First Annual Thering Fellow
Video

Grand Opening: "Families of Abraham" Photograph Exhibition
October 22, 2008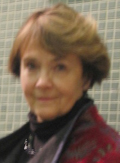 Lecture by Eleanor Brawley, Curator and Lead Photographer
Video


2008 LISAR Conference Plenary Addresses
May 7-8 2008
Finding Faith Without Fanaticism



Lecture by Rabbi Bradley Hirschfield, President of CLAL
Video


The Relevance of the Abrahamic Traditions to an Increasingly
'Spiritual Not Religious' American Society



Lecture by Ingrid Mattson, Professor of Hartford Seminary and President of the Islamic Society of North America
Video

The Turbulent Waters of Religious Pluralism: Civic Challenges? Theological Challenges? What's the Difference and What's the Problem?
April 13, 2007

Lecture by Diana Eck, Professor Comparative Religion & Indian Studies, Faculty of Arts & Sciences; Member of Faculty of Divinity; Director, Pluralism Project, Harvard University


Audio
Here On Earth Radio Discussion: "Abraham's Family"
January 24, 2012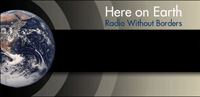 LISAR Director Professor Charles Cohen, Program Manager Brad Klingele and Graduate Fellow Rohany Nayan discuss "Abraham's Family" On the January 24, 2012 broadcast of Here on Earth.

Here On Earth Radio Discussion: Anthony Shadid
November 29, 2010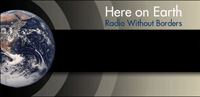 Anthony Shadid, two-time Pulitzer Prize winner and correspondent for The New York Times discusses the future of Iraq on the November 29, 2010 broadcast of Here on Earth.

Here On Earth Radio Discussion: Sacred Esplanade
September 28, 2010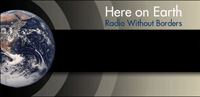 Webcast of Here on Earth's discussion with panelists from LISAR's September 2010 symposium, "The Jerusalem Esplanade:" Kjell Magne Bondevik, Benjamin Kedar and Mustafa Abu Sway.

Morning Show with Joy Cardin Discussion: Eboo Patel
August 31, 2010
Eboo Patel, founder and Executive Director of Interfaith Youth Core (IFYC), a Chicago-based institution building the global interfaith youth movement, commented on LISAR as a local interfaith unit during Wisconsin Public Radio's morning show with Joy Cardin. Listen to their conversation along with a call-in from LISAR Director Professor Charles Cohen.


Annual Conference 2010
April 12, 2010

Plenary Address: "Mission and Dialogue: Can They Be Reconciled?"
Fr. John Pawlikowski, O.S.M.
Session 1: Interfaith Marriage
Rabbi Joshua Ben-Gideon, Rabbi Talya Weisbard Shalem, Rev. Dr. Robert Stephanopoulos, Imam Mohamed Magid



Here on Earth Radio Discussion: Art of Qur'anic Recitation
March 3, 2010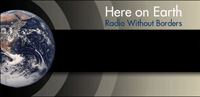 Webcast of Here On Earth's Inside Islam Radio Broadcast with guest Anna M. Gade, Associate Professor in the Department of Languages and Cultures of Asia and the Religious Studies Program at UW-Madison, and author of The Qur'an: An Introduction



Here On Earth Radio Discussion: Response to Obama's Speech
June 4, 2009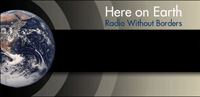 Charles Cohen and Uli Schamiloglu discuss President Obama's speech of June 4, 2009 to the Muslim World with Jean Feraca on her program "Here on Earth."



Here On Earth Radio Discussion: Interfaith Marriage
April 12, 2009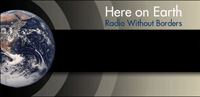 Charles Cohen and Christine Schindler discuss the potentials of interfaith marriage and have a conversation about the challenges and rewards of marrying out on April 12th, 2010 with Jean Feraca on her program "Here on Earth."