Faculty Steering Committee


Cecelia M. Klingele
Assistant Professor, Faculty Associate to the Remington Center, Affiliate of the Institute for Research on Poverty
University of Wisconsin Law School
Professor Klingele's academic research focuses on criminal justice administration, with an emphasis on community supervision of those on conditional release. She is Associate Reporter for the American Law Institute's Model Penal Code: Sentencing revision, External Co-Director of the University of Minnesota Robina Institute's Sentencing Law & Policy Program, and past co-chair of the Academic Committee of the American Bar Association's Criminal Justice Section. She teaches courses in criminal law, Constitutional criminal procedure, criminal justice administration, and sentencing and corrections. She also serves on the Executive Committee of the UW-Madison Teaching Academy, an organization of faculty and instructional staff dedicated to promoting effective teaching and learning on campus and nationally by encouraging innovation, experimentation, and dialogue.

Asifa Quraishi-Landes
Associate Professor, Islamic and American Constitutional Law
School of Law
Asifa Quraishi-Landes is an Associate Professor at the University of Wisconsin Law School, specializing in comparative Islamic and American constitutional law and theory. She holds a doctorate from Harvard Law School and other degrees from Columbia Law School and the University of California. A 2009 Carnegie Scholar and a 2012 Guggenheim Fellow, Quraishi-Landes' latest publications address Islamic constitutionalism, sharia in the United States, and Islamic law and feminist activism. She has served as a Public Delegate on the United States Delegation to the United Nations Commission on the Status of Women, on the Task Force on Religion and the Making of U.S. Foreign Policy for the Chicago Council on Global Affairs, as an advisor to the Pew Force on Religion & Public Life, and is a member of the "Opinion Leaders Network" for the British Council's "Our Shared Future" project. She is also a founding member of the Section on Islamic Law for the Association of American Law Schools, and a long-time Board member of the Journal of Law and Religion. Within the American Muslim community, she is known for her long-time involvement with organizations such Karamah: Muslim Women Lawyers for Human Rights, NAML (National Association of Muslim Lawyers), MPSN (Muslim Public Service Network), and the Muslim Youth Camp of California, the oldest (+50 years) annual Muslim summer camp in the country.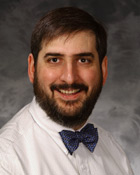 Ken Schreibman
Professor of Radiology
School of Medicine and Public Health
Ken L Schreibman, MD, PhD, is a Professor of Radiology at the University of Wisconsin—Madison, where he is part of the 12-person Division of Musculoskeletal Imaging. Dr. Schreibman has been sub-specializing in bone and joint imaging since he completed his fellowship at the Mallinckrodt Institute of Radiology in St. Louis in 1996. He is internationally recognized for his innovative uses of PowerPoint, which he uses to illustrate complex radiology and anatomy concepts as simple shapes. Most recently, Dr. Schreibman headed a team of radiologists as International Visiting Professors in China. He also runs courses for primary care providers, including Physician Assistants, Athletic Trainers, and Physical Therapists, helping them to understand "What to Order When" (WOW).


Simone Schweber
Professor, Education and Jewish Studies
School of Education and College of Letters & Science
Simone Schweber is the Goodman Professor of Education and Jewish Studies at the University of Wisconsin-Madison, where she is also a faculty member of the Religious Studies program. She received her Ph.D. from Stanford University in 1999 and came to Wisconsin in 2000. She has published numerous articles on teaching and learning about the Holocaust, and she has authored two books on the subject: "Making Sense of the Holocaust: Lessons from Classroom Practice" (Teachers College Press, 2004), and "Teaching the Holocaust" (Alternatives in Religious Education, 2008). She is currently researching how students' religious orientations affect their public school learning.


Katrina Daly Thompson
Associate Professor of African Languages and Literature
College of Letters & Science
Katrina Daly Thompson is Associate Professor of African Languages and Literature, and a faculty member in both Second Language Acquisition and Religious Studies. She specializes in critical approaches to African discourse. Her current research concerns Muslim women's talk about sexuality and marriage on the Swahili Coast. She recently moved to Madison from Los Angeles, where she was vice president of the LA chapter of Muslims for Progressive Values, and she is the founder of Unmosqued Muslims of Madison.


Ron Troxel
Associate Professor and Chair of Hebrew and Semitic Studies
College of Letters & Science
Ronald L. Troxel is Associate Professor in the Department of Hebrew and Semitic Studies, from which he earned his Ph.D. In 1989. He has written a monograph on the Septuagint of Isaiah, is completing a book on the composition of the prophetic books of the Bible, and is undertaking research on the book of Joel. He has served as the Coordinator of Undergraduate Education for the Religious Studies Program, has taught courses in Early Christian Literature, and is a member of both the Religious Studies and Jewish Studies programs.