The Dead Sea Scrolls and the Bible


The Milwaukee Public Museum hosted an exhibition on the Dead Sea Scrolls and the Bible, in cooperation with the Dead Sea Scrolls Foundation. LISAR collaborated on the accompanying lecture series.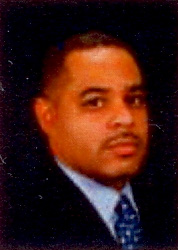 "God Among the Gods: Divine Plurality in the Qur'an in the Light of Biblical and Ancient Near Eastern Mythic Tradition"
Wesley Williams
Assistant Professor of Religious Studies
Michigan State University


Owen J. Gromme Lecture Hall
April 15, 2010
7:30-9:00 PM

"The Scriptures and their Interpretation in the Dead Sea Scrolls"
Andrew Teeter
Professor of Hebrew Bible/Old Testament
Harvard Divinity School
Owen J. Gromme Lecture Hall
May 6, 2010
7:30-9:00 PM


Co-sponsored by the Department of Hebrew and Semitic Studies, UW-Madison, with the generous support of the Ettinger Family Foundation