Sister Rose Thering Fellow: Rev. Jim Wallis

Sister Rose Thering, a Dominican nun, spent her life combatting anti-Semitism and fostering better Jewish-Catholic relations. Her research influenced the writing of "Nostra Aetate," the Declaration on the Relation of the Church with Non-Christian Religions issued by the Second Vatican Council in 1965, which dismissed the charge that Jews were responsible for the death of Jesus Christ. It also urged Christians and Muslims to work together for mutual understanding and social justice. The gift of Victor and Susan Temkin, the Thering Fellowship is designed to bring a leading figure in conversations among Jews, Christians, and Muslims to UW-Madison as a scholar-in-residence to both deliver a public lecture and to meet with small groups of students and other members of the greater Madison community.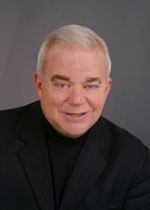 Jim Wallis
"An Evangelical Christian Looks at Jews and Muslims"

Wednesday, October 21, 2009
7:30pm
1100 Grainger Hall
975 University Avenue
Free and Open to the Public
A graduate of Michigan State University and Trinity Evangelical Divinity School, Rev. Jim Wallis is one of the foremost evangelical Christian leaders in the United States. He was instrumental in founding Sojourners, an organization and a journal devoted to promoting social justice.
His books include The Great Awakening. Reviving Faith & Politics in a Post-Religious Right America (2008), God's Politics: Why the Right Gets It Wrong and the Left Doesn't Get It (2005), Faith Works: How Faith Based Organizations Are Changing Lives, Neighborhoods, and America (2000), The Soul of Politics: Beyond "Religious Right" and "Secular Left" (1995) and Call to Conversion (1981, revised 2005).
As part of the Thering Fellowship,Wallis will hold conversations with small groups of faculty, students, and members of the greater Madison community.
The Sister Rose Thering Fellowship is sponsored by a generous gift from Victor and Susan Temkin.