G. Willow Wilson talk at the Wisconsin Book Festival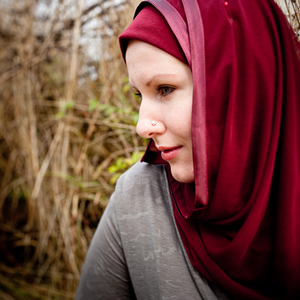 THE LUBAR INSTITUTE PRESENTS the brilliant and delightful writer G. Willow Wilson, visiting Madison on Sunday, October 20 and Monday, October 21, 2013.
In addition to selected campus events, she will give a public talk at the Wisconsin Book Festival at 1:00 pm on Sunday, October 20, in Madison's new Central Library:
What Would Frodo Do?
Faith, War, and the Birth of Modern Fantasy Literature
Tolkien's groundbreaking trilogy The Lord of the Rings and C.S. Lewis's The Chronicles of Narnia were written at a time of upheaval: the two World Wars had given rise to a wave of skepticism and societal change in Britain and Europe, and religion, once a cornerstone of spiritual and social life, was suddenly subject to vigorous criticism. Tolkien and Lewis, both devout Christians, turned to mythology to defend their faith — but also to make sense of how that faith had been irrevocably altered. Half a world away, as Hitler was ascending to power, the American sons of European Jewish immigrants invented a comic book character drawn from the myths of Hercules and Samson, an interstellar immigrant who would defend the world against tyranny. They called him Superman. Today, as the Arab Spring and the War on Terror continue to shape the narrative of modern Islam, a new wave of Muslim fantasists is emerging, challenging the status quo both within the faith and without. What is the relationship between faith and fantasy? Why do great works of fantasy literature so often emerge during times of war and conflict? We will explore the emergence of the modern fantasy genre, from J.R.R. Tolkien to Saladin Ahmed, to find the answers.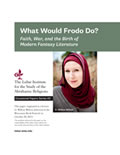 Download the 10-page PDF version of Wilson's lecture
G. Willow Wilson is described by Neil Gaiman has having "the kind of smart, honest writing mind that knits together and bridges cultures and people." Wilson spent her early twenties living in Egypt and working as a journalist. Her articles about the Middle East and modern Islam have appeared in the New York Times Magazine, the Atlantic Monthly and the Canada National Post. Highly literate in the world of fantasy gaming and storytelling, Wilson has written several acclaimed comics and graphic novels published by Vertigo, Marvel, and D.C. Comics. Her most recent work, the imaginative techno-thriller Alif the Unseen, was nominated for the UK's Women's Prize for Fiction, recommended as a New York Times Notable Book, and is currently in the running for the World Fantasy Award for Best Novel.